If you're in Malta, and your Instagram is full of selfies, or pictures of your dog (no judgement), and you feel it needs some refurbishment, go on an expedition to some of Malta's most heart-worthy sites, and get snapping. Guaranteed to get you more followers! 
1. Sail Around our favourite sister island, Comino
https://www.instagram.com/p/BV4UmYLlt-8/?tagged=comino
Sun, sea, and 50 shades of blue, is all you need for a fabulous snap of the tiny island of Comino. Great, for snorkeling, diving, or just for showing off your new unicorn floatie- the possibilities are endless. The island's main attraction is the Blue Lagoon, and it sure lives up to its name- its light teal shade is truly mesmerizing. And if you want to spice it up, why not charter a yacht through Fun Malta (follow the link here- https://www.funmalta.com/yacht-charter) and spend your day in total luxury with family and friends. The yacht will take you around Gozo and Comino, which could only mean more snaps! #fabulous!
2. 
Pose next to our
other
Window
Earlier this year, Malta lost one of its most treasured natural gems; the Azure Window of Gozo. It was a sad day for the island, almost like losing a dear friend, or a family pet.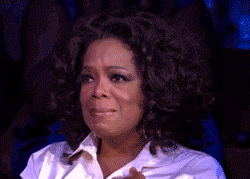 This is what it looks like now-
https://www.instagram.com/p/BVIamBSgfsE/?taken-by=sarah.p.w
Courtesy of Sarah Pace Warrington 
However, natives were quick to point out that Gozo has yet another window; the Azure Window's long lost little sister- the one in Wied il-Mielaħ.
Take advantage of the Gozo Express Tour offered by Fun Malta (follow this link- https://www.funmalta.com/gozo-express-tour) and get your thumb moving; Gozo is full of beautiful scenery and majestic views. #Islandlife 😎
3. Drop by our Fishing village, Marsaxlokk
Marsaxlokk is Malta's traditional fishing village; the village's name comes from marsa, which means "port" and xlokk, which is the local name for south east. Join the "Xlukkajri" at the Marsaxlokk Market, a large mark which takes place around the entire village on Sundays, or visit the tourist market any day of the week, or just absorb the sea air and the colourful "luzzu" boats, a symbol of Malta's fishing trade. #bythesea ⛵
4. Stroll around the Upper Barrakka Gardens
https://www.instagram.com/p/BTWdoESAA0Y/?taken-by=sarah.p.w
Courtesy of Sarah Pace Warrington 
If you happen to be in Valletta, walk to the Upper Barrakka Gardens for a spectacular view of the Grand Harbour, one of Malta's finest sites. The gardens are located on the upper tier of the Saint Peter and Paul bastion. The lower tier contains the Saluting Battery. In the park, one will find several monuments or memorials depicting several historical figures, such as Gerald Strickland, Sir Winston Churchill and Sir Thomas Maitland. There is also a replica statue of Les Gavroches, created by Antonio Sciortino, one of Malta's finest sculptors. #cultural 🤓
5. Snap our Sea views
Roam around Sliema's promenade, and catch a glimpse of Valletta's seafront, and its medieval, traditional architecture. There's nothing more picturesque than the seafront during sunset:-
https://www.instagram.com/p/BVjpyHMAgyg/?taken-by=sarah.p.w
Courtesy of Sarah Pace Warrington 
And, if you like a more modern view, switch it up! Go to Valletta and take a photograph of Sliema's seafront. The contrast is uncanny; it is urban and almost  futuristic, in comparison to Valletta.
https://www.instagram.com/p/BVpww-Yg-4h/?taken-by=sarah.p.w
 

Courtesy of Sarah Pace Warrington 
Side by side, these snaps are a work of art! #artsyfartsy
6. Admire the heights of Dingli Cliffs
Scared of heights?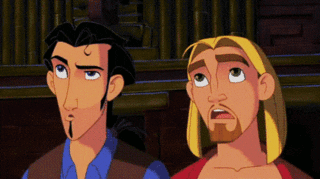 Get over your fear with a good selfie. Visit Dingli Cliffs, situated in Dingli, in the Nothern Region of the Maltese Islands. The cliffs are situated at one of the highest points of the island, some 250 meters above sea level. The cliffs provide open sea views and a glimpse at the isle of Filfa, an uninhabited rock along the coast. One can also spot the Buskett Gardens and Verdala Palace, but also areas of garrigue land. Perfect for a picnic, or just drive by to admire the view. #fearofheightsconquered 😎
https://www.instagram.com/p/BVchGD_H9xF/?tagged=dinglicliffs
7.  Soak in the Sand, Sun and Sea at Għajn Tuffieħa
Time to take that well deserved break; put on your swimming garb, sunglasses and flip flops and head down to Għajn Tuffieħa. Forming part of Manikata village, it is an area in Mellieħa that is home to three popular bays- Għajn Tuffieħa, Golden Bay and Ġnejna. This particular bay is distinct, as before you actually get to the beach, you have to descend 200 steps (and if you're going down 200 steps, at some point, you have to climb up 200 steps). Yet do not be discouraged, as the cold, crystal clear sea and the red sands are worth the trip! Barbecues are allowed on this beach, so make an evening out of it! #seasunandfood 🍔