Maltese people; we like to try everything once. We're not afraid of taking up a foodie challenge, and let's face it, sushi is very much out of our Mediterranean comfort zone. However, once we experience something, and we truly love it, we'll do our best to integrate it into our everyday life, and make it our own. Therefore it is of no surprise that Malta boasts of excellent sushi joints around the island, ranging between cheap eats and fine dining. This is the ultimate blogger's list, a blogger who loves sushi very, very much.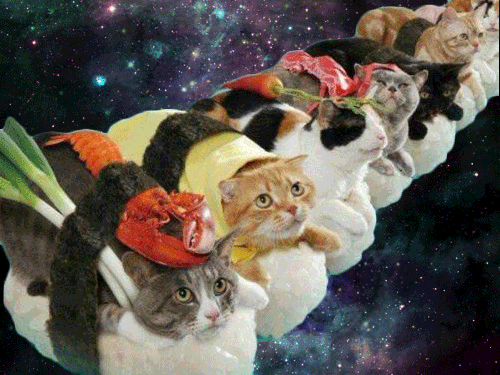 1. Club Sushi, Paceville
This place specializes in both Japanese style and Korean style cuisine, which is amazing because they are both equally delicious and appetizing. However, their sushi is definitely a highlight. The sushi bar is placed right behind clear glass, for anyone to watch the sushi chef roll out his magnificent creations, and boy are they magnificent. These pieces of sushi are works of art, the kind that you don't really want to eat, because they are that perfect, but it is sushi so you're obviously going to eat it.
2. Gochi, Paceville
To go or to stay? That is the question. This tiny restaurant caters for sushi take-out or dine-in, but whichever you choose, the experience is going to be the same. The sushi is fresh, bountiful and very good value for money. The atmosphere is zen, and the people making your sushi are the nicest. The perfect "let's pick up some sushi and stay in bed watching Rick and Morty" venue for your sushi take-out.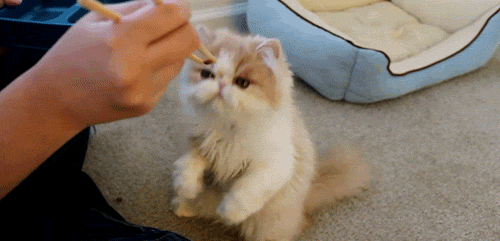 3. Okurama, Paceville
If you are ready to eat, and I mean really EAT, choose the buffet option at Okurama. You're allowed two rounds of sushi, and one round of everything else…and this applies to each person choosing the buffet option. So imagine what going to Okurama with a bunch of friends would do to your waistline (so worth it though). This way, you can eat your weight in sushi, try out their other delicacies and have space in your supplementary stomach for dessert!
4. Zen Sushi, Mosta, Qormi and Luqa
Another take-out or dine in option, yet this place exceeds all expectations. It is not your typical sushi place. The quality is sublime, and you can feel it with every bite you take. It is slightly on the pricey side, but for good reason. It's fresh, tasty and made the moment you order it. Highly recommended!
5. Zest, St. Julian's
This is the ultimate fine dining experience. The staff will treat you like royalty, their menu will astound you with all its imaginative creations, and the food…get ready for brilliant fusion cuisine. Combined with a lovely view overlooking spinola bay, this restaurant is the ultimate treat.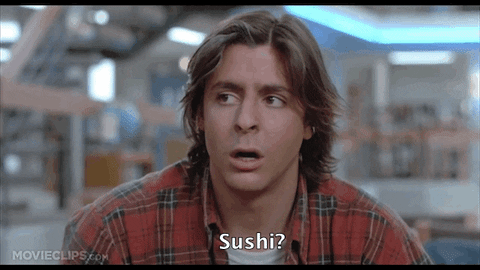 6. Sako Sushi, St. Julian's
Sako sushi, in combination with Wagamama, delivers the fastest and tastiest sushi that Malta has to offer. It uses a conveyor belt system, hence the "fastest" part, you can simply sit down and start picking out your plates. Perfect for the hungry sushi lover on the go! The plates are all colour-coordinated, granting the ultimate satisfaction of knowing exactly how much you are going to pay for each plate. Don't be surprised if you go over your budget though, this sushi is truly addictive! The sushi chefs can also create sushi rolls for you on demand, don't be shy to ask them!
Feel free to mention your favourites in the comments section. Sharing is caring!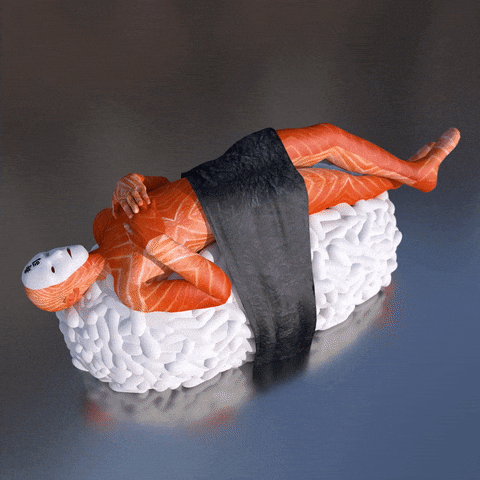 (Bonus creepy sushi GIF).