The humble Gin and Tonic is quite possibly one of the most refreshing alcoholic drinks you could ask for. This simple drink is generally made using one to three parts of gin (that depends on your tastes, or how hard a day of work you've had…) to three parts of tonic water, some ice, and a slice of lime, lemon, or cucumber to top it all off. Whether you're a die-hard fan of the traditional recipe or are up for something a little fancier, we've got you covered darling.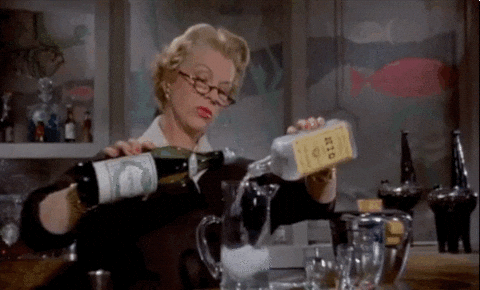 1. Cafe Society, Valletta
Cafe Society is just a stone's throw away from the stunning St. John's Co-Cathedral, and is the perfect place for G&Ts done with a special little twist. We won't spoil the surprise for you – head down to Valletta and check out their chalkboard full of fun behind the bar!
2. Yard 32, Valletta
https://www.instagram.com/p/BacFwOFB_Dq/
This gin and tapas bar (yes, tapas, you read correctly) is located in lively Strait Street and is a favourite of ours because of the live music you can enjoy there. For a night out in the big city, look no further than Yard 32, home to quite possibly some of the most beautiful G&Ts around!
3. Chalice, St. Julian's
Tucked away in one of our entertainment district's bustling streets, you'll find Chalice. This little gem offers its patrons a combo of great service, gorgeous interiors, and a keen talent for making delicious drinks.
4. Il-Gabbana, Sliema
Treating yourself to a few drinks at Il-Gabbana is the perfect way to end a tranquil walk along the Sliema seafront. This cafe and bistro is the place to be on a sunny Maltese day – just picture this: sipping your drink and catching up with friends as you look out over the deep-blue Mediterranean sea. Need we say more?
5. Charles Grech, Sliema and Valletta
https://www.instagram.com/p/BYMD_xtFKFu/
You can always count on Charles Grech to serve up some classy drinks in their classy establishments. If you want a good old-fashioned G&T, this is the place to be.
6. Quarterdeck, St. Julian's
Feeling fancy? Quarterdeck is calling your name like a siren out at sea. Get dressed up and hit this stunning bar overlooking the Portomaso marina for yummy drinks, stellar service, and delicious nibbles.
Like the idea of visiting Malta and exploring this gin and tonic dreamland? Get in touch with us today if you're looking for short lets in Malta!