Are you staying in Malta for a while? Want to recycle, but cannot figure out the local recycling system? Then keep reading; this article will explain all you need to know about recycling in Malta.
First things first- why recycle?
Recycling conserves our natural resources, meaning that products are recycled in order to make new products, without having to resort to nature, i.e extracting fresh, raw material from the Earth, saving natural habitats.
Recycling saves energy, as using recycled materials, instead of using new raw materials and starting from scratch, means using less energy (especially when considering the extracting, refining, transportation and processing of raw materials costs).
Recycling helps protect the environment- recycling means reducing the need to extract raw materials from  Earth, removing the need for mining, quarrying and logging, all of which are processes which contribute immensely to water and air pollution. This means that greenhouse gases are reduced, therefore reducing the impact on climate change, therefore saving the penguins and the polar bears. Here's a cute polar bear GIF to encourage you to recycle-
Recycling reduces landfill, as the total amount of waste sent to the landfill reduces, reducing greenhouse gases.
As a global community, we all need to do our bit. Whether we are at home, in our own country, or on vacation, the rules of recycling should always be followed.  Recycling in Malta will soon be made compulsory in our effort to reduce our impact on the environment, and new laws implemented at the end of the year will require people to separate recyclable, organic and waste streams. A new Littering Act is also in the process of being drafted. I could mention thousands of reasons why these are all brilliant ideas, but instead I'll direct you to the link below, to see for yourself-
So let's get right to it- these are the Dos and Don'ts of recycling in Malta:
DO- Get some grey or green bags for home collection arranged by your local council (you can click on this link here-

http://www.wasteservmalta.com/homecollection-

to check collection times in your area).

DO- Deposit recyclable waste in one of the Bring In sites if you are on the move (four coloured bins adjacent to each other, one for paper, one for plastic, one for glass and another for metals)- these are available across Malta and Gozo.

DO- Include paper, cardboard, plastic, metals and juice or milk cartons in your grey recycling bag after they've been cleaned with some water and soap.

DON'T- Include the following items in your grey bag; glass, broken mirrors or porcelain, tissues, wet wipes, nappies, cling film, unclean foil, stickers, bottles still containing any cleaning agents or cosmetic product, non-empty spray cans, lighters, batteries and bulky metal or plastic objects.

DON'T- Throw away old clothes that you'd like to leave behind, in order to obtain more luggage space. Clothing materials do not eventually disintegrate like cotton and cause environmental damages. Look for big, blue, box-like bins around the Maltese Islands, supplied by Refab Malta, and deposit the clothes there, for them to be reused or recycled. Unless, of course, you'd like to donate them to an animal shelter, to keep their dogs warm at night.

DON'T- Ignore these rules, or else Al Gore will be disappointed, and nobody wants a disappointed Al Gore.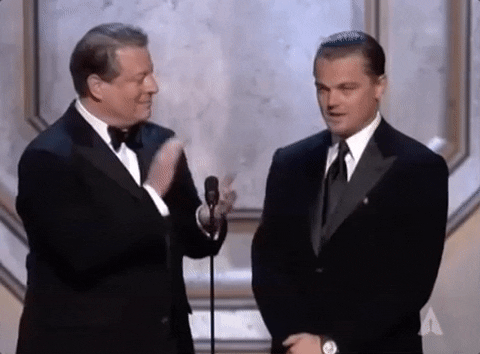 Even better than recycling, you can follow the other two simple 'R'ules- reduce and reuse. Reducing the amount of waste recycled can greatly impact the amount of waste to be sent to landfills or recycling centres. Reducing waste goes hand-in-hand with reusing items that you have in the house, giving them a new purpose other than the original, thus keeping them around and not throwing them away. For some inspiration, watch the youtube clip below:
Malta is all about relaxing and enjoying the simple pleasures of life, and nobody can deny the benefits of a vacation. However, you too can return the favour and do your bit when it comes to keeping our Island clean and environment friendly. Happy holidays!