After that disappointing Eurovision result (sob), Malta needs a little pick-me-up: the entire Isle of MTV lineup has been revealed, and all your favourite artists will be arriving on the 27th of June! Here's all you need to know about the artists who will be joining Like Mike and Dimitri Vegas in this year's open air festival.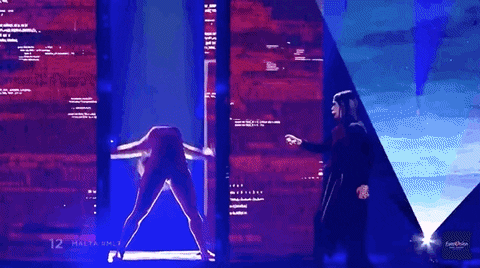 Jason Derulo
This is Derulo's second trip to Malta; he's already performed at the music festival in 2015, so we're expecting him to be on fire this year! Derulo rose to fame back in 2009, with popular hits such as "In my Head", "Whatcha Say" and "Don't Wanna Go Home". More recently the American artist released the hit singles "Want to Want Me" and "Swalla". We're suspecting that Derulo will preview some exclusive performances from his upcoming 2018 album, entitled "777". We'll just have to wait and see what he has in store for us!
Hailee Steinfeld
This gorgeous American actress/singer is only 21 years old, yet she's already dominated the big screen with an Oscar nomination for her role in "True Grit", her role in "Pitch Perfect 2" and "Pitch Perfect 3" (featuring other stars such as Anna Kendrick and Rebel Wilson", and has also conquered the charts with her new 2017 singles "Most Girls" and "Let Me Go". Steinfeld is also wrapping up her debut studio album as we speak, so let's collectively pray for some exclusive album sneak-peaks!
Sigala
Also known as Bruce Fielder, this English DJ, record producer and remixer from Norfolk has already taken over the UK Singles Chart with his 2015 singles "Easy Love", featuring vocals from the famous Jackson 5's "ABC", and "Sweet Lovin'". Another single, "Lullaby", this time featuring the vocals of Paloma Faith, was released in February 2018, and will surely be performed during the music festival. Just like his peers, Sigala has also recorded a studio album, to be released as early as 20th July 2018. Stay tuned!
Paloma Faith
As previously mentioned, Paloma Faith will be lending her live vocals to Sigala's performance this year. Yet don't be fooled, the English actress, singer and songwriter is a force to be reckoned with. Her retro-inspired album "Do You Want the Truth or Something Beautiful?" came out back in 2009, reaching double platinum status and a BRIT award nomination. Her second album, "Fall to Grace", reached number 2 in the UK Albums Chart. She's also appeared in films such as "The Imaginarium of Doctor Parnassus", "St. Trinian's" and the widely acclaimed television talent show "The Voice UK". Expect only greatness from this artist!
https://www.instagram.com/p/BilLFABhs0x/?taken-by=palomafaith
Ella Eyre
Another great artist performing alongside Sigala, Eyre will be displaying her gorgeous vocal abilities performing the hit single "Came here for Love". Eyre first rose to prominence via her hit single with Rudimental, entitled "Waiting all Night". Her next three solo singles, "If I Go", "Together" and "Comeback" reached the top 20 in the UK Singles Charts, and she hasn't stopped there. On 5th March, 2018, Eyre announced her new single, "Answerphone", which peaked at number 7 on the UK Singles Chart. Get ready for a performance of a lifetime!
https://www.instagram.com/p/BieQaaAgjA-/?taken-by=ellaeyre
NB: This festival is a free one; all are welcome to enjoy the concert! However, due to overcrowding, tickets will need to be acquired to attend the show. Fans will have the option to pre-register for the event, which will be open for two weeks prior to the official ticketing launch- each individual is allowed a maximum of four tickets. On the day of the event, both printed and digital tickets will be accepted at the various entrances to the concert. Sounds fair, no? Save the date, and get booking!